Neetu Sharma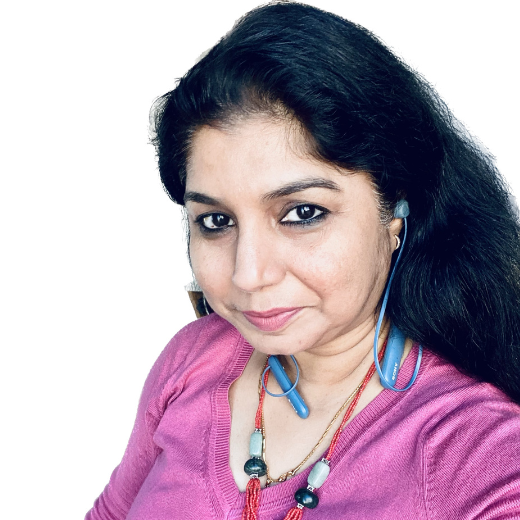 As the head of the Centre, Neetu provides strategic leadership and is also responsible for partnership building and sustainability of the Centre and its work. She coordinates the PG Diploma Programme in Child Rights Law and also teaches courses in child rights law. As the Programmatic lead on right to food and nutrition, she is involved in research, capacity building and sustaining collaborations with state and non-state actors within India and abroad.
After completing her post-graduation in Political Science with specialization in international relations, Neetu did her MPhil and PhD in human rights and international development. She has also received training in publishing, and resource mobilization.
Prior to joining CCL in 2006, Neetu worked as Researcher with Bachpan Bachao Andolan, New Delhi and as the Country Representative, India for the Food First Information and Action Network (FIAN) International, Germany. She is a member of the Global Network on Right to Food and Nutrition, and an academic member of Extra Territorial Obligations Consortium (ETOC).
Important Publications
Neetu Sharma, "Responsibility and the Transformative Role of Law" (Book Chapter), Responsibility: Law and Governance for Living Well with the Earth, Routledge, ISBN 9781138606494, 2018
Neetu Sharma and Neenu Suresh, "Role of Delegated Legislation in Implementing the National Food Security Act 2013: The Karnataka Experience", Journal of Law and Public Policy, Vol. III, 2016, ISSN No.: 2350-1200, https://ceerapub.nls.ac.in/journal-of-law-public-policy-vol-3-2016/
Neetu Sharma, et al., "Implementing the SDGs in India: Poverty Hunger and Gender, co-authored, Queens Mary University of London", FOGGS, NLSIU, EFSA, 2021
Neetu Sharma, et al., Combating Climate Change and Mainstreaming Gender in Agriculture in Africa, A study supported by USAID, TechnoServ and GRAVIS, India, 2017
Neetu Sharma, et al., "Mainstreaming Gender and Empowering Women in Agriculture in the Thar Region of India" Research Report No 69, ICRISAT Research Program, Innovation Systems for the Drylands, 2017, http://oar.icrisat.org/9823/1/2016-351%20ISD%20Res%20Rep%20No.%2069%20-%20Mainstreaming%20Gender%20and%20Empowering%201.pdf