Publications
CCL has been bringing out publications which includes awareness generation materials, research reports and training materials. For any queries related to publications, kindly write to ccl@nls.ac.in.
Programmes
Publication Type
Year
Book
Hasivu mattu apoushtikate mukta grama panchayatiyedege
2021
A handbook meant for the elected representatives of the Gram Panchayat to make their Panchayats malnutrition-free.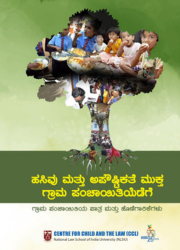 Book
Adequacy of Anganwadi Centres in Tribal and Urban areas in the State of Karnataka
2022
The study assesses the adequacy of Anganwadi centres in Karnataka especially in Tribal and Urban Areas.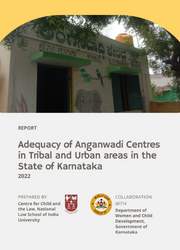 Book
Parliamentary Discourse on Nutrition
2023
The report reviews parliamentary questions from 2000 until 2021 and their responses in relation to a timeline of critical nutrition events.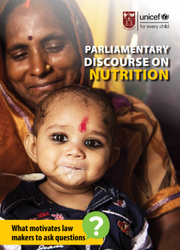 Book
Implementation of National Food Security Act, 2013in Telangana: An Evaluation Study
2022
Evaluation Study of the status of implementation of National Food Security Act, 2013 in the state of Telangana.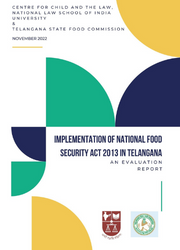 Book
Bala Vikasa Samiti Patra: Mahiti Kaipidi – Role of Bala Vikasa Samitis: Information Booklet (Kannada)
2021
Manual for members of Bal Vikasa Samitis (Community Based Committee of Anganwadi) on their roles and responsibilities in ensuring food and nutrition security of the rights holders.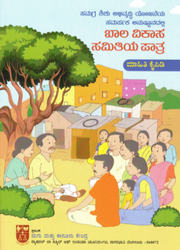 Book
Sabala: Mahiti Kaipidi – Information Booklet (Kannada)
2021
Manual for members of Vigilance Committees on their roles and responsibilities as per the NFSA, 2013.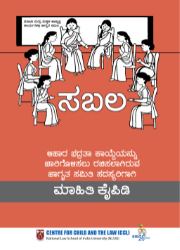 Book
Webinars Reports
2021
A Collation of the webinars conducted by CCL on Right to food and Caste in the context of COVID-19, Farm Acts 2020 & Right to Food and Mental Health of Children in Conflict with Law.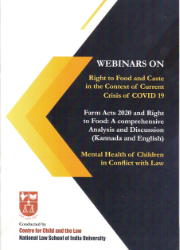 Book
Reimagining Hunger-Free Communities: How CSOs can leverage NFSA, 2013
2021
This manual is a modest step towards identifying the most critical roles that CSOs can play in the implementation of NFSA.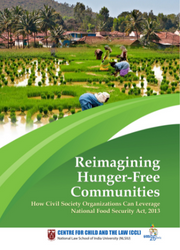 Book
Enhancing the Role of State Food Commissions
2021
The manual is meant to explain the normative framework of food security, grievance redressal and functioning of human rights commissions, discuss and elaborate on the key functions of the commissions and enable understanding for resolving the key problems emanating from the gaps in the legal framework.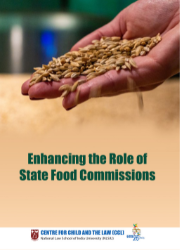 Book
Universalization of School Education – The road ahead
2004
This book attempts to capture the ongoing debates across the country on the necessity and importance of providing equitable quality school education to all children within a timebound framework.
Suggested Price: INR 100.00/$8.00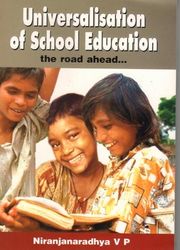 Book
Right to Food for Children: A Discussion
2012
This report puts on record and presents the proceedings, deliberations and outcomes of the National Consultation organised on the National Food Security Bill, 2011.
Suggested Price: INR 80.00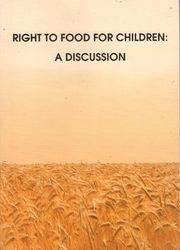 Book
Manual for CPCRs – How to Implement the CPCR Act, 2005
2012
This manual intends to provide the Commissions for Protection of Child Rights a resource that they can use during the course of their work.
Suggested Price: INR 725.00/$16.00